IFEICE underwear, to create a healthy woman>
The greatest happiness in life is to have a healthy body. However, surveys show that the number of women with breast hyperplasia accounts for 60% to 70%, and there is a tendency of increasing year by year. Experts said that over the past few years, all kinds of breast diseases have begun to pervading women's health, which not only seriously threatens the health and quality of life of women, but also affects the harmony and happiness of families. Breast disease is not only associated with overnutrition, high-fat diet, environmental pollution, irregular life, and long-term wear underwear-related.

Breast is a woman's most beautiful place, underwear is a woman's second skin, so for the health of the breast, the majority of women in the choice of underwear is absolutely sloppy, do not let inferior underwear become a healthy gray killer. The face of Chinese women's strong call for healthy underwear, as China's healthy underwear professional manufacturer, Love yarn keen to capture this opportunity to produce a series of healthy underwear, and now with the spring and summer 2012 IFEICE (Ai Fei Si) new Underwear listed one after another, so that Chinese women once again feel Love yarn brand underwear strong advantages.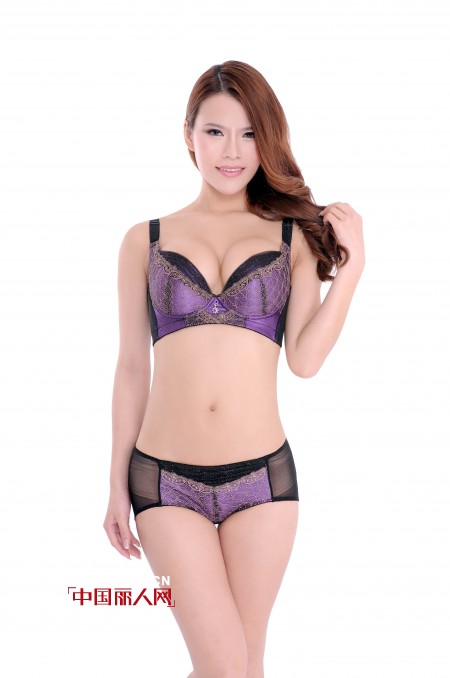 Love yarn under the International Underwear brand has four, namely Love yarn Baby, Bai You Ti, IFEICE (Love Fei Si) and GetFit (Princess Fei), IFEICE (Ai Fei Si) are low-end brands, the price of 200 yuan, Whether it is high-level white-collar workers or working-class women can afford affordable price.

IFEICE innovative fashion style, environmentally friendly materials, meticulous workmanship and good self-cultivation effect, has been countless women's attention and favorable, stitch, each cut combines a keen designer Inspiration and unique ideas and care for women, grooming body and breast health both, is the perfect combination of technology and fashion, is a modern woman looking for confidence, beauty and health of the new choice.

In recent years, China's underwear industry booming, showing a flourishing, one hundred schools of thought, but the real green brand on the market is rare, love yarn - IFEICE (Ai Fei Si) underwear to adapt to the trend of the times, to create product differentiation Fulfill the article. Love yarn people know that women need to create the perfect figure, but also the need for a healthy body, beauty and health are not less, so love yarn to overcome the drawbacks of ordinary bra squeeze breast, but the use of scientific design, environmental protection The fabric, both good support effect, but also allows women to breathe freely, both to prevent breast disease and can create a perfect body. In the underwear industry, replicating phenomenon abound today, Love yarn unique, breaking the single function of underwear, non-fabric innovation and other defects, so hard to find women in green underwear brighten, opened up a precedent for ecological underwear, and soon became the emphasis Perfect, the pursuit of healthy urban women's new darling.

Nowadays, China's underwear industry is also facing the reshuffle and integration. It can be said that there is a lack of differentiation in the underwear brand, and the market competition will come to a dead end. In the end, a number of undifferentiated brands will disappear and some leading brands will become strong. 2012 underwear industry big cake will be bigger and bigger, want to share a piece of cake business unabated, whether old or new business, you need to identify differentiated positioning, not only the product differentiation, marketing channels, Terminal sales model, and even the brand concept and need to achieve differentiation. Reporters believe that only those concerned about the health of consumers at all times, with a continuous capacity of new product innovation, to have the market the right to speak, of course, have the opportunity to get the top spot in a strong brand.

Microfiber Towels

The most common types of microfiers are made from polyester, polyamides and a conjugation of polyester, polyamide, and polypropylene. The microfiber towels are also called microfiber wipers and microfier cleaning cloth. The soft, non-abrasive microfiber material makes it a perfect cleaning tool. The microfiber wiper is small and convenient and can be used for a variety of cleaning jobs, perfect in garage for cleaning cars, trucks, boats as well as in your home on TV`s, counter tops and more.The microfiber towels includes suede towel, sport towel and microfiber quick dry towel.




Our company, Shijiazhuang Guangda Textile Co., Ltd can make the microfiber towels in square, rectangle and round shape and any sizes. We usually put suitable quantity of microfibertowels in a poly bag first, and then packed by a carton box with customer logo and names; we can also pack them as customer required.




Microfiber Towel,Microfiber Hair Towel,Microfiber Bath Towels,Microfibre Travel Towel

Shijiazhuang Guangda Textile Co., Ltd , http://www.bedsheeting.com