Maoye Department Store Nanshan Fashion Fish Children's Wear Laughter Fish Le SHOW Feast>
On October 13th, Fashion Fish (the first brand of fashion children's wear) hosted a lively laugh at the Nanshan District Maoye Department Store. The road show was performed by 25 cute and playful little star models. Take the show with colorful and lively, colorful design, style, open-minded autumn children's wear, arouse many consumers of fashion fish brand children's favorite and sought after. In order to involve more consumers, the fashion fish organizers also co-organized the "Star of the Century" non-children Century Star Television Talent Competition event to encourage the children on the scene to show off their charisma, but also to the scene The little guests distributed small gifts to let the children experience the fish costumes at the same time, but they can also feel more care given by the fashion fish. The fashion fish organizers also distributed discount coupons to the loyal customers of fashion fish and thanked the consumers for their attention and support for the fashion brand.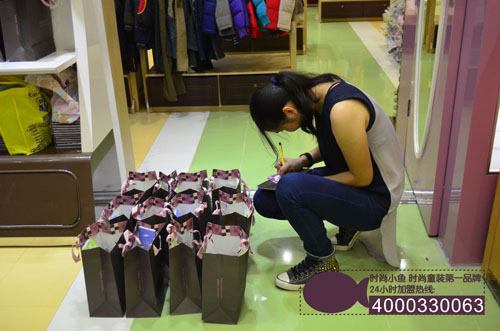 Fashion fish staff distributed small gifts
Fashion fish event scene

Fashion fish Fashion children's wear brand First Affiliate Phone 4000330063

As the first fashion brand of domestic fashion children's clothing, since entering Nanshan District, Maoye, Shenzhen, its marketing record has also been a better development channel. Selecting the Maoye department store to set up counters has not only improved the Nanshan area of ​​Shenzhen. The strategic layout also uses Nanshan Tianhong, Nanshan Maoye and Nanshan Haiya as the iron triangle to support the development of Nanshan District.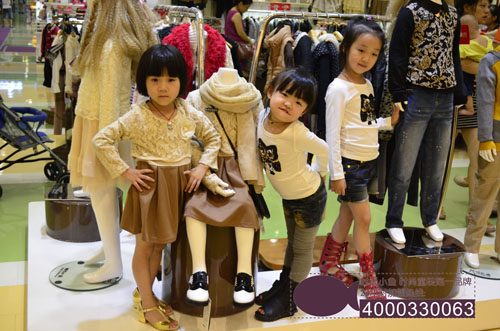 Fashion fish model catwalk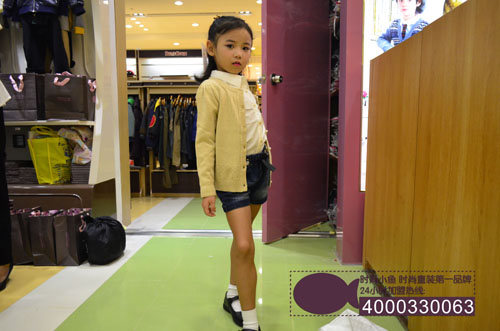 Fashion fish model catwalk

"Fashion Fish" Nanshan Maoye Counter (7F, Maoye Department Store, Nanhai Road, Nanshan District, Shenzhen), since its opening on August 16, 2012, has a business area of ​​40 square meters and consists of 7 high cabinets and 8 low cabinets. The stand of two booths can display 240 SKUs and a sales team with 3 employees. In addition, the fashion fish brand team is actively expanding the children's wear market in Shenzhen. Luo Fe, the retail director of the Guangzhou Children's Wear Marketing Center of Guangzhou Feixun Trading Co., Ltd., said that "Shenzhen market children's clothing brand is active as a national fashion brand for children's wear. Xiao Yu, in the window city must demonstrate its charm, and bring fashionable style to Shenzhen children to bring out the personality, highlight the self products, let the children of Shenzhen walk into the fashion feast of children's clothes, the core competitiveness of fashion fish products , is the true reflection of the majority of small fish fans, fashion fish will be more committed to all kinds of interaction constantly let the children in Shenzhen understand the fashion fish.
This time, the music show feast was colorful and the promotional activities of the fashion fish ended in a joyous laughter. The fashion fish brand, the children's wear brand, also carved the most real brand appeal in the hearts of the mass consumers.

Fashion fish Fashion children's wear brand First Affiliate Phone 4000330063

100%Polyester Mesh,Honeycomb Mesh Fabric,Polyester Honeycomb Fabric,Polyester Double Color Stripe Mesh

SHAOXING LANGDENG IMP&EXP CO.,LTD , https://www.ldfabric.com